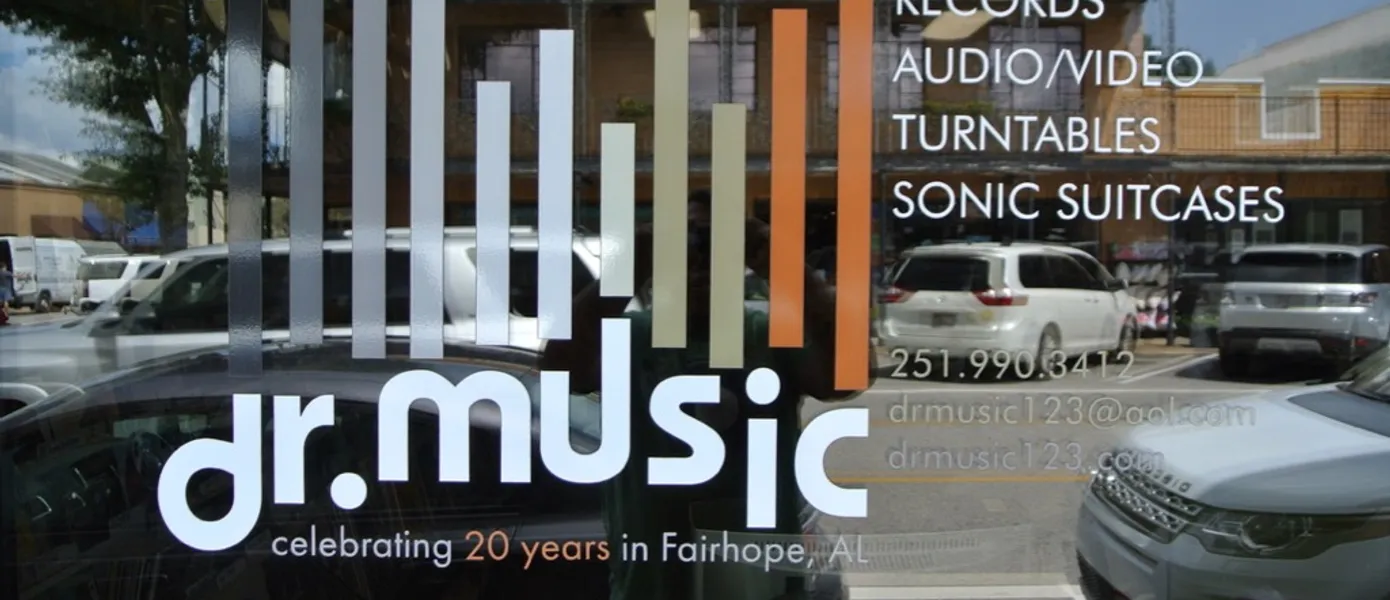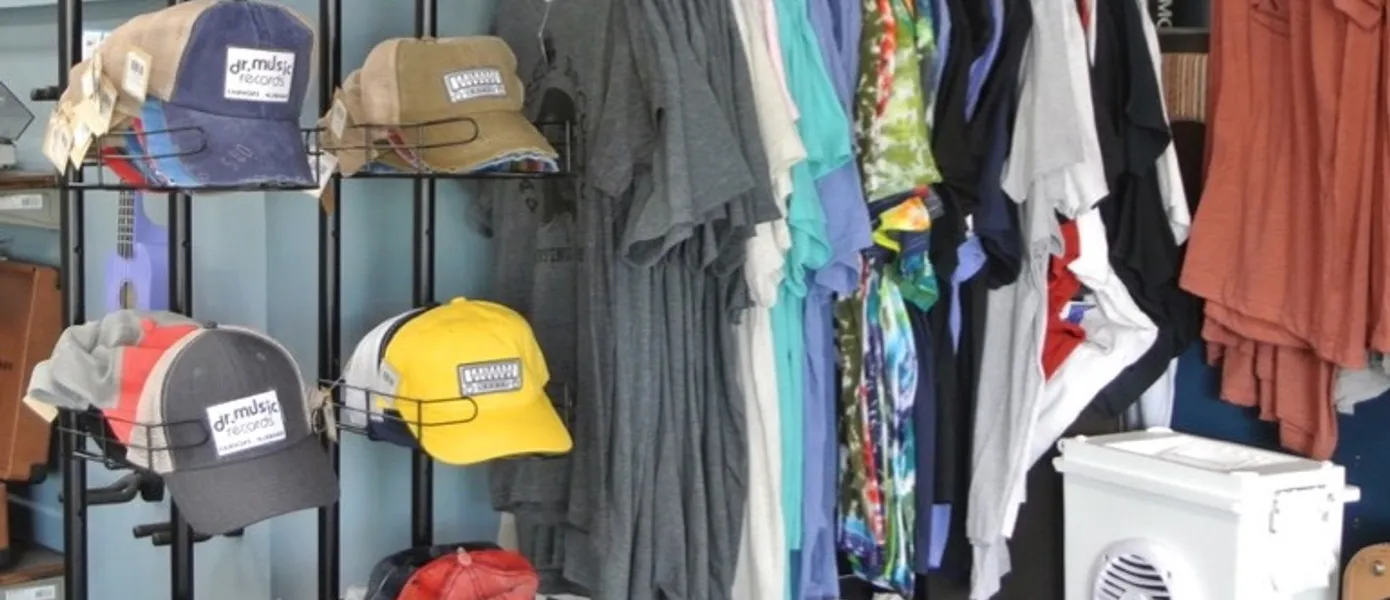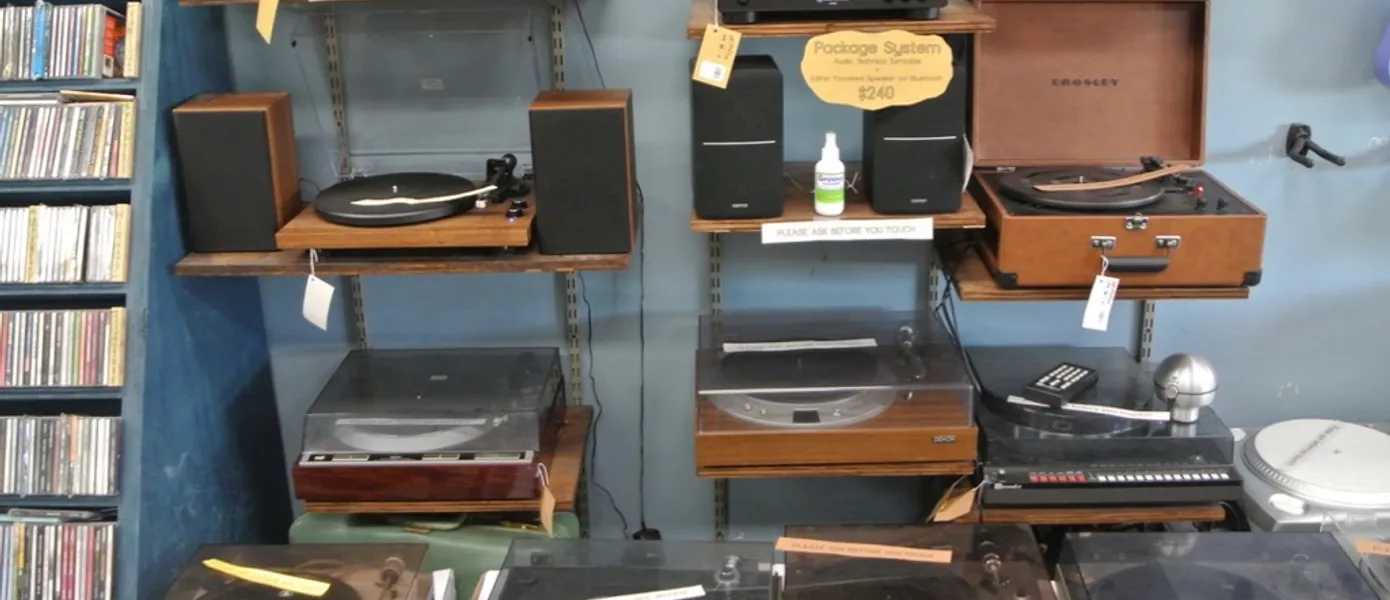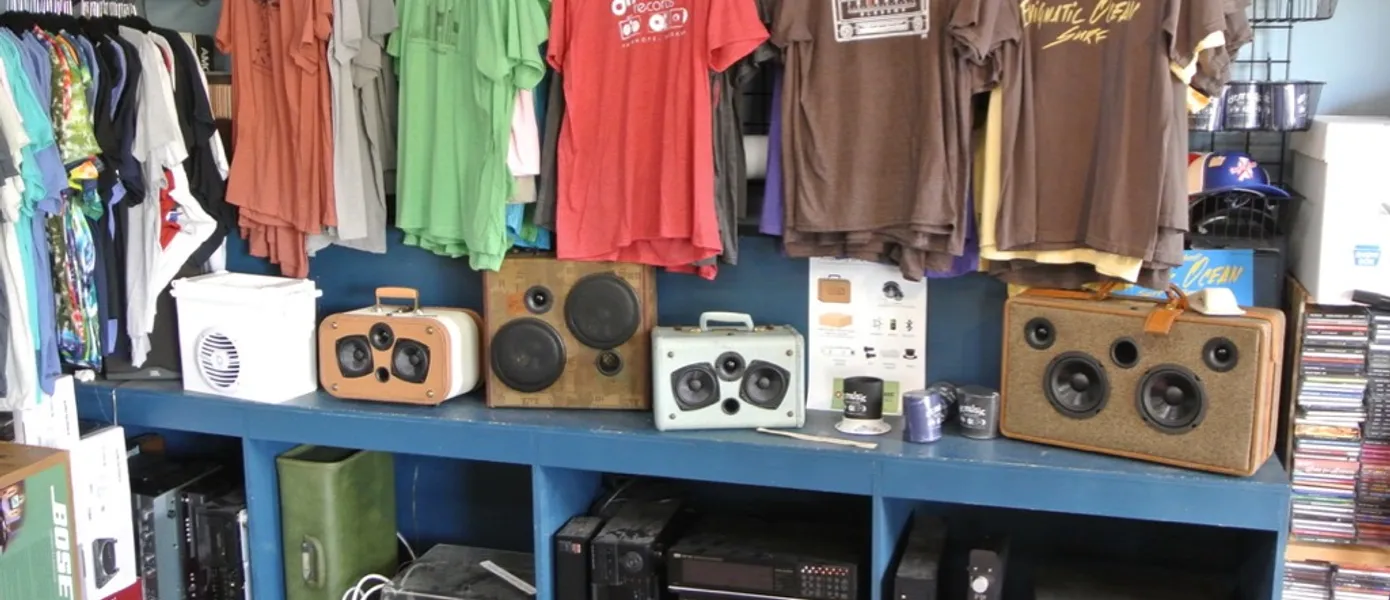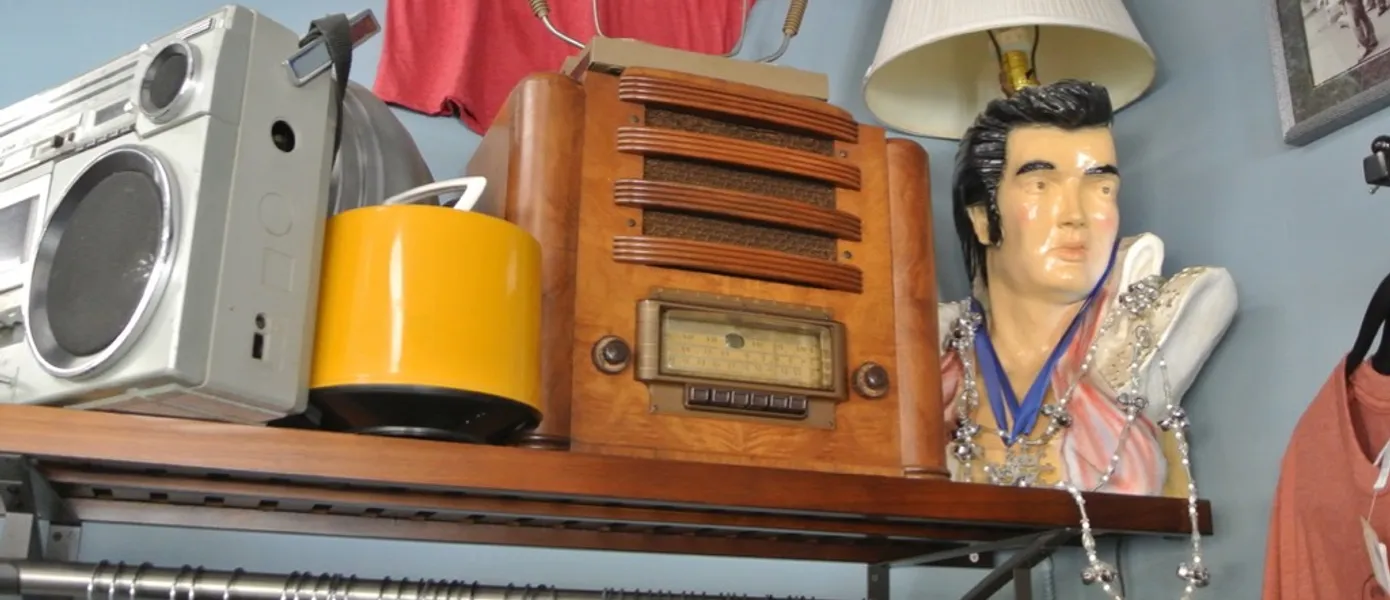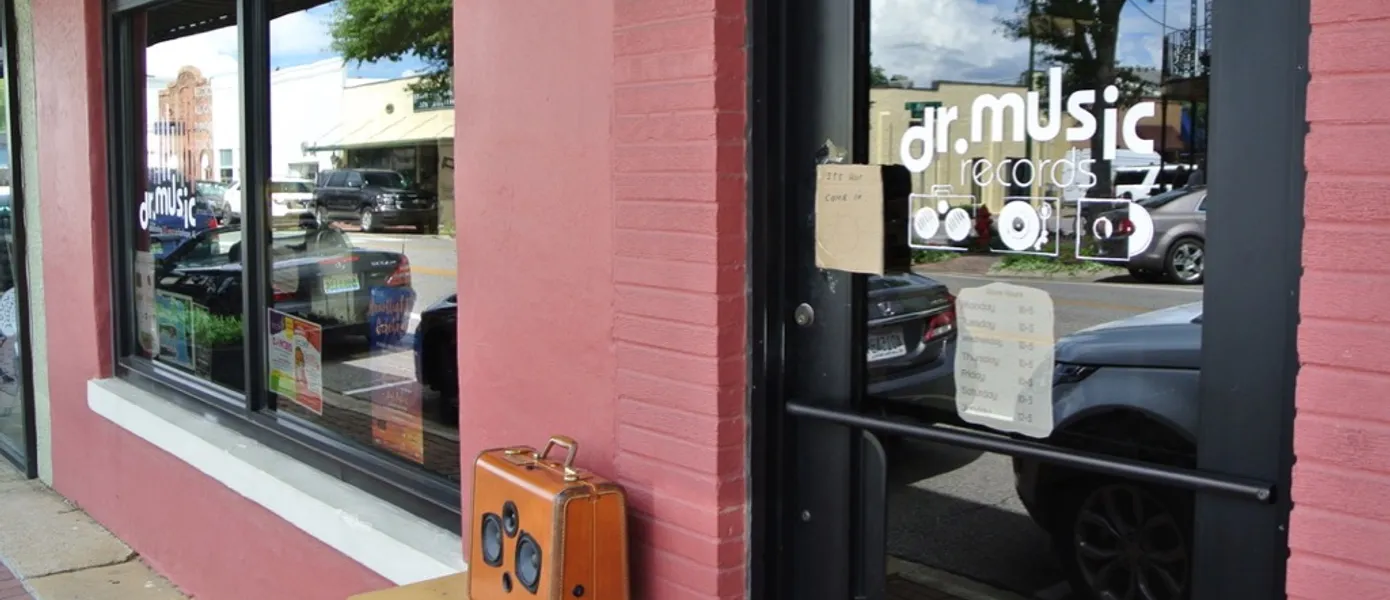 Quick View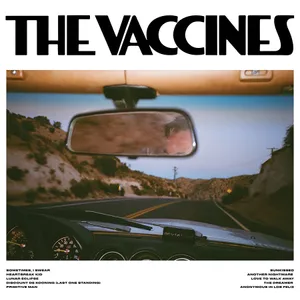 Torchbearers for British guitar music, The Vaccines - Justin Young (lead vocals, guitars), Árni Árnason (bass, vocals), Timothy Lanham (guitars, keys, vocals) and Yoann Intonti (drums) - are back with their sixth studio album Pick-Up Full of Pink Carnations. The title comes from a misremembered lyric from Don McClean's "American Pie," a song that for Young fittingly evokes the death of innocence and the American Dream. After he moved to Los Angeles - a city the band has grown up being captivated by - he was forced to wrestle with the disillusionment that comes when expectations, dreams, and reality don't quite meet. Yet, though Pick-Up Full of Pink Carnations is an album about reconciling with loss, it's also filled with gratitude for the people and places we once loved.

"Pink carnations symbolise gratitude and tell a person they'll never be forgotten," says Young. "So whether it's the loss of a lover, or a friend, or even just a dream, the record is a reminder that they'll live on in whatever capacity the mind allows them to. And it's a reminder to keep on dreaming."

Produced by Andrew Wells (Halsey, Phoebe Bridgers) with Mixing from Dave Fridmann (Tame Impala, The Flaming Lips), Pick-Up Full of Pink Carnations is an immediately anthemic addition to the band's discography. With a mammoth five UK Top 5 albums – including a Number 1 with 2012's Come of Age – and a fierce live reputation forged through arena-filling headline shows and unforgettable slots at Glastonbury and Reading/Leeds, The Vaccines continue to be a vital band in the British rock canon.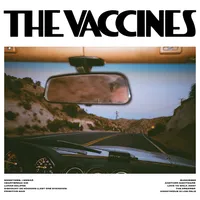 Quick View
Modern Rock N' Roll band Greta Van Fleet to release highly anticipated new album, Anthem Of The Peaceful Army, on 10/19 via Lava Records. Album includes current single "When The Curtain Falls," which is approaching top 5 airplay at Active Rock radio and is building at Alternative radio. They will re-launch their nearly sold out headlining tour on 9/11 in Canada. Greta Van Fleet recently set a record as the first band in 15 years to hit #1 airplay at Active Rock radio with 2 consecutive singles!
Quick View
They didn't yet have terms like 'alternative rock' when Minneapolis's Husker Du made their mark as one of the 1980's most influential bands. With two skilled songwriters-guitarist Bob Mould and drummer Grant Hart-the genre-bending trio (bassist Greg Norton completed the lineup) juxtaposed hardcore punk speed and aggression with pop-leaning melodies. Add their uniformly thoughtful, introspective lyrics, and you've got this stunning 1984 double-length release, a semi-concept album about youthful rites of passage. It includes such memorable tracks as Mould's 'Broken Home, Broken Heart' Hart's 'Never Talking to You Again,' and the evocative 14-minute instrumental closer, 'Reocurring Dreams.' Tracklisting:A1 Something I Learned Today (1:58) A2 Broken Home, Broken Heart (2:01) A3 Never Talking To You Again (1:39) A4 Chartered Trips (3:33) A5 Dreams Recurring (1:40) A6 Indecision Time (2:07) A7 Hare Krsna (3:33) B1 Beyond The Threshold (1:35) B2 Pride (1:45) B3 I'll Never Forget You (2:06) B4 The Biggest Lie (1:58) B5 What's Going On (4:23) B6 Masochism World (2:43) B7 Standing By The Sea (3:12) C1 Somewhere (2:30) C2 One Step At A Time (0:45) C3 Pink Turns To Blue (2:39) C4 Newest Industry (3:02) C5 Monday Will Never Be The Same (1:10) C6 Whatever (3:50) C7 The Tooth Fairy And The Princess (2:43) D1 Turn On The News (4:21) D2 Recurring Dreams (13:47)
Quick View
Tracklisting:A1 Anxious Mo-Fo (1:15) A2 Theatre Is The Life Of You (1:28) A3 Viet Nam (1:27) A4 Cohesion (1:57) A5 It's Expected I'm Gone (2:07) A6 #1 Hit Song (1:52) A7 Two Beads At The End (1:50) A8 Do You Want New Wave Or Do You Want The Truth? (1:46) A9 Don't Look Now (1:40) A10 Shit From An Old Notebook (1:33) A11 Nature Without Man (1:43) A12 One Reporter's Opinion (1:47) B1 Political Song For Michael Jackson To Sing (1:29) B2 Maybe Partying Will Help (1:57) B3 Toadies (1:38) B4 Retreat (1:55) B5 The Big Foist (1:27) B6 God Bows To Math (1:18) B7 Corona (2:29) B8 The Glory Of Man (2:52) B9 Take 5, D. (1:41) B10 My Heart And The Real World (1:03) B11 History Lesson - Part II (2:12) C1 You Need The Glory (2:00) C2 Thr Roar Of The Masses Could Be Farts (1:21) C3 Mr. Robot's Holy Orders (3:00) C4 West Germany (1:49) C5 The Politics Of Time (1:08) C6 Themselves (1:18) C7 Please Don't Be Gentle With Me (0:46) C8 Nothing Indeed (1:20) C9 No Exchange (1:54) C10 There Ain't Shit On TV Tonight (1:35) C11 This Ain't No Picnic (1:54) C12 Spillage (1:48) D1 Untitled Song For Latin America (2:02) D2 Jesus And Tequila (2:56) D3 June 16th (1:47) D4 Storm In My House (2:02) D5 Martin's Story (0:51) D6 Ain't Talkin' 'Bout Love (0:38) D7 Doctor Wu (1:41) D8 Little Man With A Gun In His Hand (2:53) D9 The World According To Nouns (2:02) D10 Love Dance (2:03)
Quick View
Tracklist:A1 New Day Rising 2:31A2 The Girl Who Lives On Heaven Hill 3:03A3 I Apologize 3:40A4 Folklore 1:34A5 If I Told You 2:05A6 Celebrated Summer 3:59A7 Perfect Example 3:16B1 Terms Of Psychic Warfare 2:17B2 59 Times The Pain 3:13B3 Powerline 2:22B4 Books About UFOs 2:46B5 I Don't Know What You're Talking About 2:20B6 How To Skin A Cat 1:52B7 Whatcha Drinkin' 1:30B8 Plans I Make 4:16
Quick View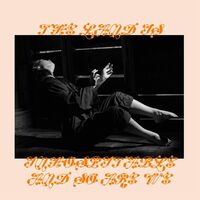 Sometimes, Mitski says, it feels like life would be easier without hope, or a soul, or love. But when she closes her eyes and thinks about what's truly hers, what can't be repossessed or demolished, she sees love. "The best thing I ever did in my life was to love people," Mitski says. "I wish I could leave behind all the love I have, after I die, so that I can shine all this goodness, all this good love that I've created onto other people." She hopes her newest album, The Land Is Inhospitable and So Are We, will continue to shine that love long after she's gone. Listening to it, that's precisely how it feels: like a love that's haunting the land.

"This is my most American album," Mitski says about her seventh record, and the music feels like a profound act of witnessing this country, in all of its private sorrows and painful contradictions. In this album, which is sonically Mitski's most expansive, epic, and wise, the songs seem to be introducing wounds and then actively healing them. Here, love is time-traveling to bless our tender days, like the light from a distant star.

The album is full of the ache of the grown- up, seemingly mundane heartbreaks and joys that are often unsung but feel enormous. It's a tiny epic. From the bottom of a glass, to a driveway slushy with memory and snow, to a freight train barreling through the Midwest, and all the way to the moon, it feels like everything, and everyone, is crying out, screaming in pain, arching towards love. Love is that inhospitable land, beckoning us and then rejecting us. To love this place — this earth, this America, this body — takes active work. It might be impossible. The best things are.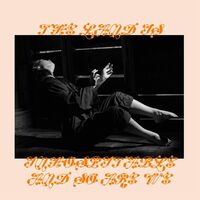 Quick View
3-time GRAMMY® award winning recording artist olivia rodrigo will release her new album, GUTS, on september 8th via geffen records. available to pre-order now.

GUTS was recorded with producer daniel nigro, who also collaborated with her on SOUR, her chart-topping, 4x platinum debut album.

"for me, this album is about growing pains and about trying to figure out who I am at this point in my life and exactly what I want to say in my songs."
Quick View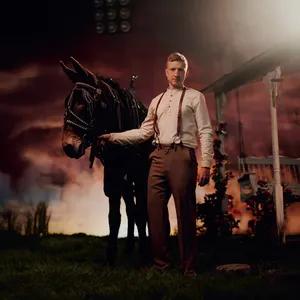 Rustin' in the Rain is the eagerly anticipated new album from singer-songwriter Tyler Childers. This collection of new songs is Childers' sixth studio album, and the follow up to his critically acclaimed release Can I Take My Hounds to Heaven?. 

Rustin' in the Rain is produced by Childers alongside his longtime band The Food Stamps, and the album features the heartfelt single "In Your Love," which Tyler first teased to fans earlier in 2023 during his Bonnaroo Music Festival performance.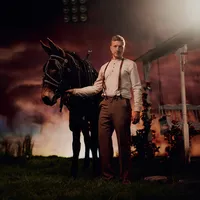 Quick View
One of America's most beloved independent bands, Turnpike Troubadours will release their highly anticipated new album, A Cat in the Rain, August 25 via Bossier City Records/Thirty Tigers (pre-order/pre-save here). Ahead of the release, comes the new song, "Mean Old Sun," alongside an official music video. Watch the video, directed by Sterlin Harjo and filmed at Tulsa's Cain's Ballroom, at the top of this page.

In conjunction with the new music, the band recently spoke with Rolling Stone, who declares, "he [lead singer Evan Felker] is more focused and lyrically crisp than at any point in his life. He's a poet, but he's direct."

Produced by Shooter Jennings and recorded at Muscle Shoals' Fame Recording Studios and Dave's Room in Los Angeles, A Cat in the Rain marks a long-awaited return for the band following their self-imposed hiatus in 2019. With these ten new songs, Turnpike Troubadours is back with a refreshed perspective on the authentic songwriting and signature foot-stomping sound that first captivated their deeply devoted fanbase.

Pioneers of the Red Dirt music scene, Turnpike Troubadours has amassed a massive following throughout their career with over 1.28 million equivalent units sold to-date. Originally from Tahlequah, OK, Turnpike Troubadours is Evan Felker (vocals, guitar), Kyle Nix (fiddle), Ryan Engleman (electric guitar), RC Edwards (bass), Gabe Pearson (drums) and Hank Early (steel, accordion).

Known for their relentless touring and electric live shows, the band will perform through this fall including newly confirmed headline shows at New York's Beacon Theater, Nashville's Ryman Auditorium (two nights), Washington DC's The Anthem, Los Angeles' Greek Theater and Fort Worth's Billy Bob's (three nights) among several others. The band will also perform at select festivals this summer including Newport, RI's Newport Folk Festival, Pryor, OK's Born & Raised Festival, Memphis, TN's Mempho Music Festival and Charleston's Riverfront Revival Music Festival.
Quick View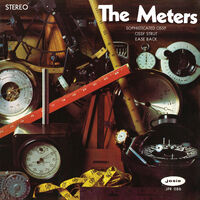 Debut 1969 Album by New Orleans Funk Legends: The Meters. Sourced From the Original 1969 Analog Master Tapes. Features the hit song 'Cissy Strut'.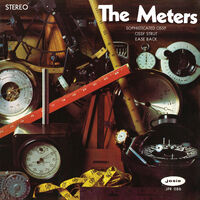 Quick View
Third album released in 1970. Features the hits 'Chicken Strut','Hand Clapping Song' and more. A classic and heavily sampled record.
Quick View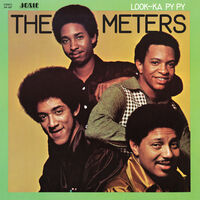 1970 Seminal 2nd Album by The Meters. Featuring the hit track: 'Look-Ka Py Py'. Sourced From the Original 1970 Analog Master Tapes.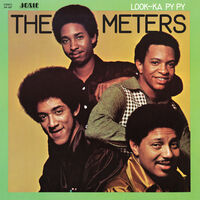 Quick View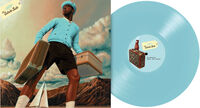 CALL ME IF YOU GET LOST: The Estate Sale is a limited edition 3 LP vinyl set, that features Tyler, The Creator's original critically acclaimed CALL ME IF YOU GET LOST album plus 8 additional songs, pressed on Geneva Blue colored vinyl. The discs are housed in a triple gatefold jacket with embossed cover, and foil detail, and includes a 28 page booklet.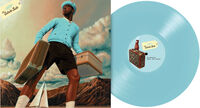 Jason Isbell - Southeastern 10 Year Anniversary Edition - Southeastern Records
Jason Isbell's songs are filled with ghosts. They're haunted by spirits both welcome and unwelcome, by the personal and historical legacies that make us who we are. Nowhere Is this more evident than on his 2013 breakthrough album Southeastern. Isbell offers confessions. reflections. and promises that contront and make communion with those who have come before and remain wIth us still. Its twelve tracks represent an extended meditation on the concept articulated by another celebrated southern storyteller, author William Faulkner: "The past is never dead. It isn't even past." The remastered album is available as Indie Exclusive Transparent Clearwater Blue Vinyl, LP, Deluxe 3LP Box Set or Deluxe 3CD Box Set.



Green Day - Dookie: 30th Anniversary - Reprise
Green Day's third studio album Dookie was released in February 1994, and has since sold over 15 million copies worldwide, including 10 million in the US (RIAA Diamond certified). The album is an iconic punk-rock-pop masterpiece and one of the most influential and defining albums of the 1990's. It spawned five hit singles that are still hugely popular songs: "Longview", "Basket Case", "Welcome to Paradise", "When I Come Around", and "She". Limited Edition Super Deluxe Box Sets (vinyl and CD) are being released to celebrate the 30th Anniversary of this landmark album. In addition to the original album, the super deluxe box sets will include a wealth of rare and unreleased material. The legendary Woodstock '94 performance is included – previously released as a very limited Record Store Day vinyl release. The 6 LPs (or 4 CDs) also feature 17 unreleased demos, 6 studio outtakes (3 unreleased), and a 17-track unreleased club show from Barcelona in 1994.  The deluxe vinyl box features the six LPs pressed on 6 different varieties of brown vinyl, plus a 36-page 12" x 12" book. The box also includes many fun memorabilia items inspired by the "Dookie" artwork: Doggie Poop Bags, Air-Freshener, Poster, Color-in litho, Button Set, Magnet Sheet, Postcard, Bumper Sticker and Paper Plane.  The CD box includes 4 CDs (the same audio content as the vinyl box), 48-page book, Button Set, Air-Freshener, Magnet and two stickers.



Jonas Brothers - The Family Business - Republic Records
The Family Business compiles the Jonas Brothers' hit singles together in one collection alongside two tracks from DNCE and four tracks from Nick Jonas' solo albums. The release serves as a companion piece to their current live show dates (entitled "The Tour") and their most recent studio release The Album which reached the top 3 in the USA and the UK upon release in May 2023. 2023 has been a busy year for the trio that has also included an appearance on Saturday Night Live, a sold-out residency on Broadway, tour dates at Yankee Stadium, Wrigley Field and Dodger Stadium, and a collaboration with TOMORROW X TOGETHER. In July, the recent Streamy Award winners announced an extension for "The Tour" with added dates in North America into December 2023, as well as shows in Australia, New Zealand and across Europe in 2024.



Boy Named Banjo - Dusk - Mercury Nashville
Dusk, Boy Named Banjo's exhilarating new album, is indeed an electrifying dose of lightning in a bottle, one that explores the full sonic and emotional spectrum of the band's rich, eclectic sound, from late-night, feel-good, fall-in-love party anthems to stripped-down, introspective meditations on loneliness, loss, and letting go. The writing is keen and incisive here, artfully grappling with lust and longing, hope and heartbreak, regret and redemption, and the Nashville five-piece's performances are nothing short of exhilarating, blurring the lines between Music Row and Laurel Canyon with lush harmonies and bold, cinematic arrangements.

  

Steven Wilson - The Harmony Codex - Spinefarm
Steven Wilson is an English musician and record producer. Currently a solo artist, he became known as the founder, lead guitarist, singer and songwriter of the band Porcupine Tree. He has also worked with artists such acts as Opeth, King Crimson, Pendulum, XTC, Tears for Fears and Roxy Music. His honors include four Grammy nominations: twice with Porcupine Tree, once with his collaborative band Storm Corrosion and once as a solo artist. The Harmony Codex is his most ambitious album to date.



NCT 127 - The 5th Album 'Fact Check' - SM Entertainment Co., Ltd.



Lil Peep - Hellboy - Death Note Music, LLC



Meat Puppets Megaforce Reissues - Megaforce



Run The Jewels - Run The Jewels: 10th Anniversary - Seeker Music Group



Darius Rucker - Carolyn's Boy - Capitol Nashville

  

Reba McEntire - Not That Fancy - Rockin' R Records, LLC



Read More

James Blake - Playing Robots Into Heaven - Republic Records
GRAMMY® Award-winning UK singer, songwriter, multi-instrumentalist and producer James Blake releases his sixth studio album Playing Robots Into Heaven. Playing Robots Into Heaven follows the critically acclaimed Friends That Break Your Heart and sees James return to the electronic roots of his Hessle, Hemlock and R&S records days.

  

Chappell Roan - The Rise And Fall Of A Midwest Princess - Island
Bold pop hooks, sex positivity, honest songwriting and a heavy dose of glitter make up the world of Chappell Roan, the next multi-faceted force in pop music. A technicolor celebration of self-discovery and transformation, The Rise And Fall Of A Midwest Princess tracks Chappell's cinematic journey of falling in queer love for the first time, while embracing all the messy and imperfect moments in-between. Penned by Amstutz alongside Dan Nigro (Olivia Rodrigo).



Bleach Lab - Lost In A Rush Of Emptiness - Nettwerk Records
Bleach Lab proudly call themselves perfectionists. The South London formed in 2017 as a duo of bassist Josh Longman and guitarist Frank Wates, they then recruited vocalist Jenna Kyle before reaching their final form at the start of 2021 with the recruitment of drummer Kieran Weston. After releasing three EPs, they are now gearing up for their debut album Lost In A Rush Of Emptiness, where the band felt free to experiment, always keeping true to their alternative nature. The songs on it are packed with widescreen, dreamy soundscapes that pushed their aesthetics forwards and continued the experimentation that exists at the heart of the project.

  

Carrie Underwood - Denim & Rhinestones [Deluxe Edition] - Capitol Nashville
This new Deluxe Edition features the original 12 tracks including the hit singles "Ghost Story" and "Hate My Heart," plus 6 additional songs including "Take Me Out" and her latest single "Out Of That Truck." Carrie is a true multiformat, multimedia superstar, spanning achievements in music, TV, film, and as a New York Times bestselling author and successful entrepreneur. She has sold more than 85 million records worldwide and recorded 28 #1 singles (14 of which she co-wrote).

  

Jason Isbell - Southeastern 10 Year Anniversary Edition - Southeastern Records



Green Day - Dookie: 30th Anniversary - Reprise



Jonas Brothers - The Family Business - Nettwerk Records



Boy Named Banjo - Dusk - Mercury Nashville

  

Steven Wilson - The Harmony Codex - Spinefarm



Read More
---
---